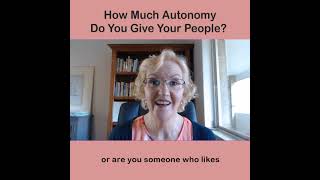 How Much Autonomy Do Your Give Your People?
Are you growing and stretching your people by giving them greater responsibility and autonomy?
This video, the third in a series of six, explores how Fun Factor #3 – Elbow Room – can be used to build greater capability in staff through the considered delegation of projects and tasks within careful guidelines.